Collaborations, Awards and Achievements
F.R.I.E.N.D.S. has won many awards through the years. We are so appreciative of the recognition for our hard work and also for the exposure the awards and collaborations provide to those who do not know what it is we do for the horses in our care. The awards we have garnered through the years serve to educate the public to the importance of what FRIENDS does as we continue to search for a cure for EIA and to provide sanctuary and care for our herd.
Please visit our VIDEO PAGE to view our videos.
We are extremely grateful for the support and very generous donations made by the various funds at the Community Foundation of Broward.
Guardians are organizations on the Equus Equine Welfare Network that demonstrate a commitment to public transparency by their willingness to publish and share extensive data about their programs, horse care practices, and governance. We are so happy that we can meet the criteria for this special acknowledgement. We would also like to thank them for their generous grant in 2019.
​
F.R.I.E.N.D.S. has been given the Guidestar Platinum Participant Badge; the highest level possible.
Since 2013 we have been and continue to be a Top-Rated NonProfit with "Great NonProfits".
We are very proud to say we are a Accredited Global Federation of Animal Sanctuary. (GFAS)
​
We would also like to thank TRIPLE CROWN FEED for their generous grant and continued support in 2019.
We are proud recipients of the "Shining World Compassion Award" from Supreme Master Television. Please click on the Supreme Master Television logo or here to view the videos that went around the world.
Just some of the local and national events that we participate in every year and welcome the community to attend.
Below are just some of the many groups and organizations that have collaborated with F.R.I.E.N.D.S. or that have provided funds and assistance for our programs. We are so very grateful to all of them!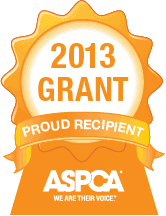 Below are some of the groups that have continued to work on a better test, cure or vaccine for EIA.
Below are just some of the organizations and groups that we collaborate with or maintain a membership with.
We have also received invaluable educational materials for the use of our staff and volunteers from the organizations below. Thank You!
We are very grateful to Volunteer Match and Hands On Broward for all their help in finding the wonderful volunteers we need to make it all work!
F.R.I.E.N.D.S. Horse Rescue & Sanctuary
Florida research Institute for equine nurturing, development & Safety, Inc

.